About
►► Mii | indonesia
►Welcome to My Artblog

•••• DeviantArt || Pinterest || Pixiv || Twitter ••••

CD trash | Speak in Bahasa and English (though my english is no good) |
Mostly Post my sketch dump, fanart, assignment, handy craft etc

DO NOT REPOST MY ART WITHOUT PERMISSION !!

►Currently into:
#Kancolle
#Neru family
#Shuuen no Shiori/CDCDCDCDCD
#EVANGELION/KAWOSHIN

Feel free to message, i don't bite. :3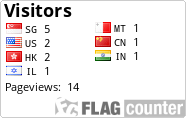 Anonymous said:Fluff ??? D-NE X C-TA fluff please ! Maybe a cute kiss ? Thank you ~

She hated him. She really, really hated him. Or at least, that's what she told herself. But in the...

Shuuen no Shiori 4 Ketsuraku -Re:Code- chapter 4: Hospital Room 1713

I said that I wasn't going to...

dstknt Free Request Giveaway!

Hi guys! :D me and Riiya are opening our online store!...